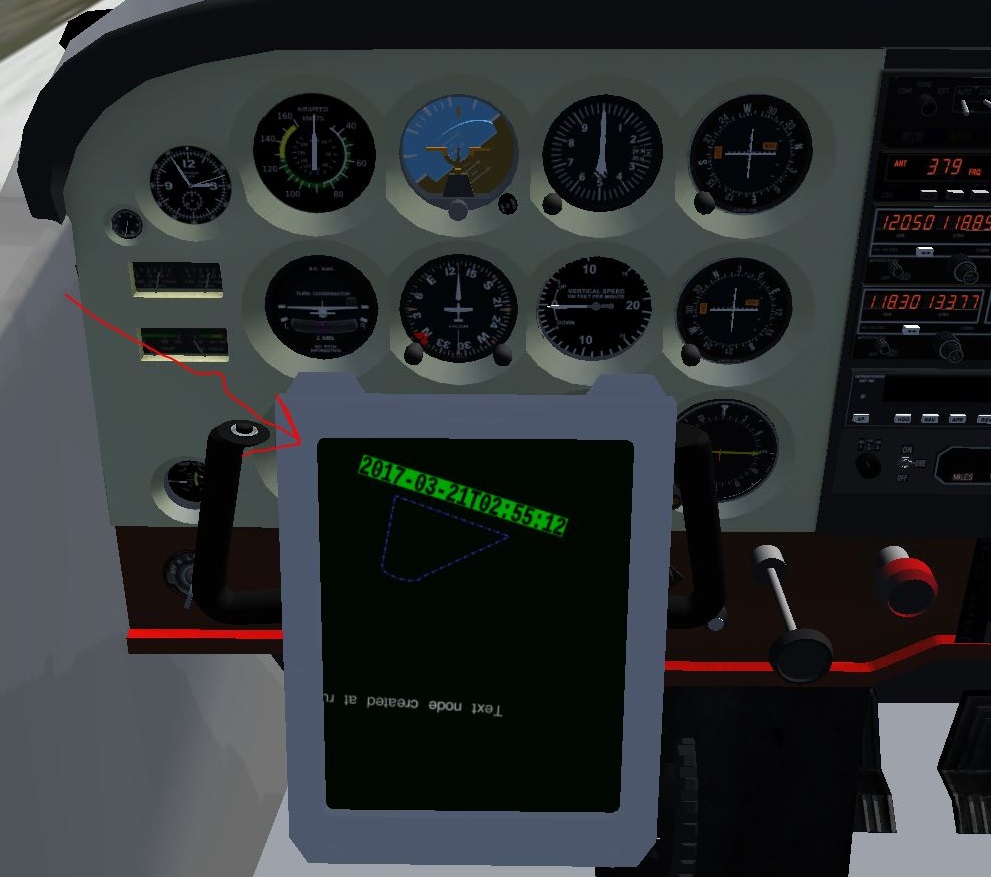 C172: GPS(?)が消せない

NightRaven


2017-3-21 23:21

友人に知らせる

981

3

0.00 (投票数 0)

投票する
こんにちは。NightRavenです。
C172Pにて,画像下部のような計器が表れるようになり,消すことができないのですが,どなたか消し方をご存じないでしょうか?
[Equipment] - [GPS setting] を開いてから現れたと記憶しております。
尚,環境は以下の通りです。
Flightgear: ver 3.4.0
OS: Windows 10
PC: Panasonic CF-AX3
画像を貼らせていただきたく,ここに投稿させて頂きました。[フォーラム]-[ユーザー]-[各種設定]に同タイトルのスレッドを改めて立てさせていただきます。
投稿された内容の著作権はコメントの投稿者に帰属します。
投稿者
スレッド
nicwatch

投稿日時:

2019-10-13 1:18

更新日時:

2019-10-13 1:18

常連

Re: C172: GPS(?)が消せない

Through the 4mm thick sapphire lens,

Fake Watches

a high contrast display greets the eye. There is a choice of either a

Fake Rolex

blue or gray sun-ray dial. Both boast applied hour markers that have been filled with seven layers

Hublot Replica Watches

of Swiss C3 Lume, which is also applied to the 120-click bezel and the hands. The importance of low-light legibility cannot be overstated, as it is critically important for a diver to be able to read the time

Replica Watches

that has passed since submersion, no matter the conditions.

kujad

投稿日時:

2018-8-27 4:22

更新日時:

2018-8-27 4:27

新メンバー

Re[2]: C172: GPS(?)が消せない

jafanshen

投稿日時:

2017-5-2 15:34

更新日時:

2017-5-2 15:34

常連

Re: C172: GPS(?)が消せない

It isn't clear whether he suggested to

rolex replica sale

that they make the Rolex Deepsea Sea-Dweller D-Blue dial or it was someone at Rolex who suggested it to Mr. Cameron, but the fact remains that

rolex replica sale

this is the first time in Rolex history that anything like this has been done. Having said that, you need to be familiar with the events of 2012 and the release of James Cameron's 2014 Deepsea Challenge 3D film in order to properly understand the

rolex replica uk

watch in the future. Nothing on the Rolex Deepsea D-Blue dial watch itself at all directly references the

rolex replica sale

film, the voyage, or James Cameron. Thus, it will be important for future collectors to understand all of this when wanting to know what the watch was all about. This is an important point

rolex replica uk

because many brands who make a watch for a special event or occasion do not consider that people 50 years from now might have no idea what

rolex replica sale

a product is all about unless it says so on the

rolex replica

product itself.